Europe by Train: Backpacking for Beginners (Paperback)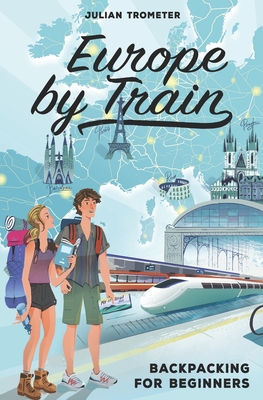 Description
---
You want to experience
your first backpacking adventure
in Europe - but are unsure what to expect? Then this book will address your uncertainties and answer all your questions. Starting with planning your travel route, a required budget, and the optimal packing list, you will find
everything you need to know for a successful journey by train through Europe.
Further topics include:
The most popular countries and itineraries
Interrail, Eurail or separate train tickets
How to find a suitable travel partner
How to find affordable accommodation
The optimal packing list for Europe
Travel safety for both men and women
Useful tips and others' experience
With this book, you will be well prepared to start your first backpacking adventure. From my experience, I can tell you that
traveling by train is the most beautiful way to discover Europe.
Let's go, your adventure awaits Opinions on the book
"The book enables step-by-step planning for an unforgettable train journey and is a must for everyone who wants to experience Europe by rail." Rucksack-rauf-und-weg.de

"The book is a very good travel companion. Loaded with lots of valuable information and practical tips, it shows you how to discover Europe on your own by train." GATE7 travel podcast about wanderlust & photography