Japanese Tea Ceremony: Cha-No-Yu (Tuttle Classics) (Paperback)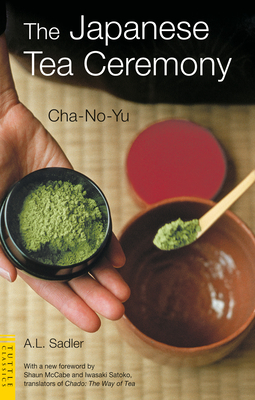 $21.95
Not Available from Us
Description
---
The tea cermony--known as cha-no-yu, or literally hot water for tea--has touched nearly every aspect of Japanese life.
First published in 1933 as
Cha-No-Yu
, or
The Japanese Tea Ceremony
, this classic remains the gold standard for books on the five-centuries-old tea ceremony, which is itself an epitome of Japanese civilization. Abundantly illustrated with drawings and photographs showing every aspect of the tea ceremony, this book takes readers on a complete tour of furniture and utensils, architecture and gardens, and numerous other features of
cha-no-ya
. Photos of tea bowls, teahouses and gardens reveal the exquisite artistry of the cult of tea.
The Japanese Tea Ceremony
is a fascinating exploration of one of Japan's greatest arts and details the importance of the tea ceremony's history and traditions, its historical tea masters and its physical manifestations. This book includes:
Descriptions of the many disciples contained within the broader framework of tea ceremony, including art, architecture, gardening and exquisite handicrafts
The experiences of masters of the art over the centuries
Histories of the various schools and traditions of the art of tea
About the Author
---
The late A. L. Sadler was professor of oriental studies at the University of Sydney for 26 years, as well as professor of Japanese at the Royal Military College of Australia.