Heart of Glass (Paperback)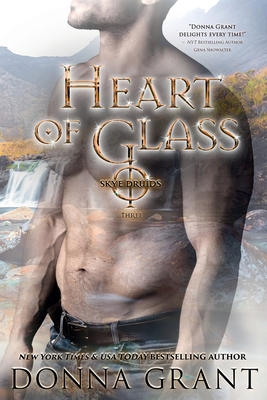 Description
---
New York Times and USA Today bestselling author Donna Grant returns to the beautiful and mysterious Isle of Skye with a captivating tale of magic, mystery, and unexpected passion.
A desire that won't be denied.
Ferne Crawford is a Seer with unique abilities that set her apart from other Druids. She once ignored her magic with tragic results. So, when she's bombarded with visions of a great evil that call her to a place she's been warned never to go, she's powerless to resist. Her life takes a drastic turn the moment she arrives on Skye and encounters a handsome, valiant stranger. Theo makes her ache for his touch. Their meeting stirs an explosive passion, awakening a yearning that only he can satisfy. However, there's more than the malice which brought her to the isle that intends her harm.
Detective Inspector Theo Frasier carries the weight of the isle and his people on his shoulders. With more Druid murders and no leads on who's controlling the killing mist, he's beginning to feel the strain. The last thing he needs is anything-or anyone-distracting him. But once he meets Ferne, he can't get her out of his head. Or his heart. She fills his every thought, day and night. His need for her consumes him, pushing everything else aside. But will his love be enough to save them from the growing threat?