Curvy Girls Can't Date Surfers (Paperback)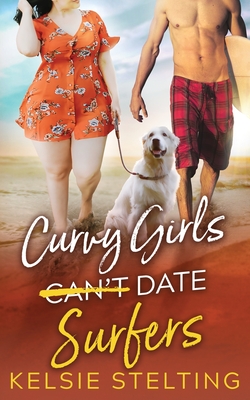 Description
---
When my dog runs away on the beach and into the arms of a handsome surfer, I think I'm in luck. Until I realize said surfer is actually a crusty, rude, player who acts like he owns the ocean.
I want to forget the encounter ever happened and focus on helping care for my dad, who suffered a brain injury while in the military. But I'm out of luck. Jerk supreme, aka Diego, goes to my new school. And since we're in the same classes, I'll be seeing a lot of his stupid white teeth and mischievous eyes while I do my best to finish my senior year and get started on my career.
Getting paired with him for a class project was just the icing on the cake. But the more time I spend with him, the more I realize first impressions aren't always true. I'm falling for him, but I need to stay away.
Military brats know everything is temporary.
I'll only break his heart.
Curvy Girls Can't Date Surfers is a sweet YA enemies to lovers romance with only kisses on page Start reading this body positive romance today