Wine & Warlocks (Paperback)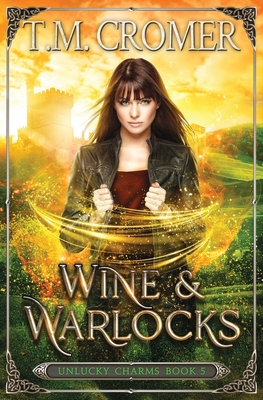 $14.99

Available to Order
(Due to distributor limitations, sales of this book are final - it cannot be returned to us.)
Description
---
The O'Connor/O'Malley feud is still going strong... or is it?
Fledgling witch Dubheasa O'Malley fell hard for charming "Connor O'Rourke" only to discover he was her greatest enemy, Ronan O'Connor. After a single unforgettable night of passion, he snuck away, taking with him a top-secret tracking software she'd designed and bruising her heart in the process.
After spending one life-altering night with the enchanting Dubheasa, newly assigned Guardian, Ronan O'Connor is positive she's his perfect mate-and the Fates agree. All he has to do is soothe her ruffled feathers and convince her the theft of her latest creation was to catch a ruthless, power-mad warlock determined to destroy her family and the magical community as a whole.
Bent on revenge, Loman O'Connor has his sights set on the O'Malley clan and the Guardian protecting them. He's been amassing abilities for just this purpose, and if he can acquire the nearly invincible magic tied to his faithless son, Ronan, he'll be strong enough to bring the witch community to its knees. And he knows exactly what tool will do it-Dubheasa O'Malley.