Cocktails & Cauldrons (Paperback)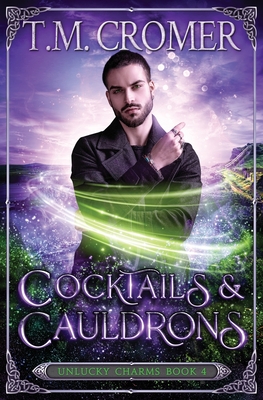 $14.99

Available to Order
(Due to distributor limitations, sales of this book are final - it cannot be returned to us.)
Description
---
At the pinnacle of a successful career, reclusive artist Eoin O'Malley is forced to put his life on hold to deal with the return of his family's ancient magic. He must learn to control his new influx of power or risk hurting those he loves. In need of someone he can trust to run his business, he rushes to hire quiet, capable Brenna when she's disowned by her overbearing aunt.
Wallflower and art enthusiast Brenna Sullivan has always longed for the day she could escape her Cinderella-before-the-ball existence. So when her secret crush, sexy Eoin O'Malley, hands her a first-class ticket to Ireland and a job offer that turns all her dreams into reality, Brenna accepts. Really, how could she refuse?
But betrayal comes from unexpected sources, and around every corner, there's a new evil waiting to steal the ultimate magic. Caught up in a game where no rules exist, Eoin and Brenna are finding it difficult to trust anyone. They must discover a way to neutralize Brenna's unwelcome inner Siren or risk her turning into a demonic Succubus who will destroy the lives of everyone in her path.