Vampire Bound: Book Four (Paperback)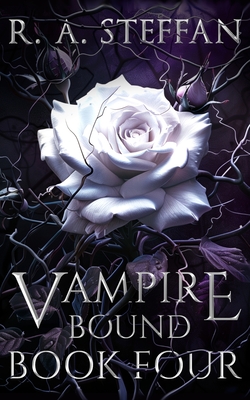 Description
---
The Fae enslaved my son.
Now I'm their prisoner as well.
This crazy rescue attempt was our one and only chance to get Jace back, not to mention stopping the Fae plot to take total control of the Earth. Some chance-it took less than an hour for our cover to be blown. Now nothing stands in the way of the Unseelie's plan to install a ruling class of brainwashed magical children so they can move the Fae Court from Dhuinne to the human realm.
My only allies are three vampires and a Fae traitor who may or may not be trustworthy. Assuming I can get out of this mess, I'll need more than a ragtag crew of supernatural rejects to salvage the situation.
Humanity has always been hopelessly outclassed in the war between the realms. But if we want to save our world, it's time to step up. Magic isn't just the purview of eccentrics and the gullible. It's real, and some humans have it. Now we need to use it, or we'll lose everything that makes us what we are.
The Fae see us as slaves.
They're about to learn that slaves can rise up.
* * *
Vampire Bound is a new urban fantasy romance series by R. A. Steffan, set in the same world as the bestselling series The Last Vampire. Grab the final book today, and enter a world shared by humans, fae, demons, and vampires. It's a place where the supernatural threatens the mundane, nothing is as it seems, and love will either be the world's downfall-or its salvation.