Vampire Bound: Book Three (Paperback)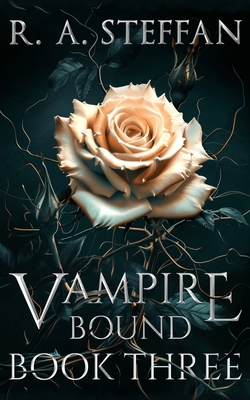 Description
---
Evil Fae are trying to take over the world.
Okay, right-that's actually old news.
Unfortunately, it's even worse than that now. Because now, they intend to use my son-and other human children with magical parents-to do their dirty work for them.
The Fae realm is dying, its magic growing ever more unbalanced. And I guess by comparison, Earth looks like a nice, juicy alternative. They even have a foothold here, ever since the human world became spoils in the last war between the Fae and the demons-a war the demons lost.
All I wanted was to get my son back. But now, the stakes are bigger than just the two of us. If my friends and I can't stop the Fae, humanity will become nothing more than a race of helpless slaves, bound to a powerful race by fear and magic.
I'm not alone in this fight. But every friend, every ally, every fragile new emotional connection is another weapon the Fae can use against me.
If the price of finding Jace is losing everything else I care about, will I be able to live with myself afterward?
* * *
Vampire Bound is a new urban fantasy romance series by R. A. Steffan, set in the same world as the bestselling series The Last Vampire. Crack open Book Three today, and enter a world shared by humans, fae, demons, and vampires. It's a place where the supernatural threatens the mundane, nothing is as it seems, and love will either be the world's downfall-or its salvation.