Three Queens: Filthy Rich Vampires (Paperback)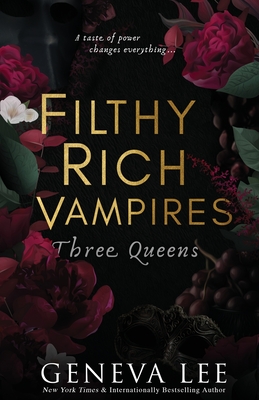 $16.99
Not Available from Us
Description
---
All magic will die and with it, all who carry it...
Thea and Julian have made their choice, but can they survive the fallout?
Returning to the world of the vampire elite as Solstice falls, they must navigate new dangers, treacherous allies, and morally grey friendships. When information leads them to Venice, the couple find themselves at odds. Following the clue isn't just dangerous, it could be deadly. With the fate of her family on the line, Thea rushes to Venice and Julian follows despite his haunted history with the city.
The past might hold the key to their future, but to find out, Julian must face the monster he was once, and as forgotten magic stirs in Thea's blood, the search for answers leads to devastating consequences.
With the future of the magical world hanging in the balance, tensions rising in their family, and war looming on the horizon, will their love triumph, or will they pay the ultimate price?