Journey Through the Chakras: How Chakras Rule Different Phases of Our Lives (Paperback)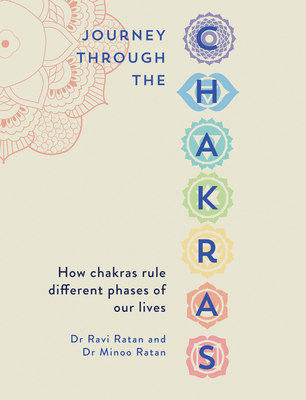 Description
---
Journey through Chakras is a comprehensive guide to the inner workings of the chakra system from an age-old Indian spiritual, metaphysical, and tantric perspective.
The book dives deep into one of the most ancient structures of the spiritual body. With both anatomical and physiological views, it deconstructs the complexities behind the system, explaining the chakras in a simple fashion that is accessible to anyone.
Discover how to work with the chakras in your subtle body and begin your journey toward deeper spiritual healing as you learn how to harness universal and human energy and gain knowledge about:
The chakras and their connections to the body
Spiritual attributes of each chakra
Sacred chakra mantras and meditations
Kundalini awakening
Aromatherapy and crystals for chakra balancing
Mudra and yoga practices for chakra healing
About the Author
---
Dr. Ravi Ratan is a leading aromatherapist based in India. He is descended from a long line of healers and teachers who inspired him to become a healer too. After more than thirty years in the perfume industry, Dr. Ratan discovered the healing potential of natural essential oils. Aromatherapy became his passion, especially the healing and therapeutic potential of essential oils on a physical as well as psychological level. Dr. Ravi Ratan has undertaken extensive clinical research work on the use of essential oils for health and healing, and has created an aromatherapy workout regimen for the physical body focusing on problem areas and identifying causes and aromatherapy solutions. He also uses essential oils for chakra energizing and harmonizing, and with his wife, Minoo, wrote Journey Through the Chakras. As well as therapies and healing including emotional release work, Dr. Ratan conducts regular training programs and workshops all over the world. Learn more at aromatantra.com.

Dr. Minoo Ratan holds an MSc in psychology and PhD in psychoaromatherapy. She is a member of the Bombay Psychological Association.