Lifting The Floor: Revealed: the true stories hiding beneath the tiles of the data centre industry (Hardcover)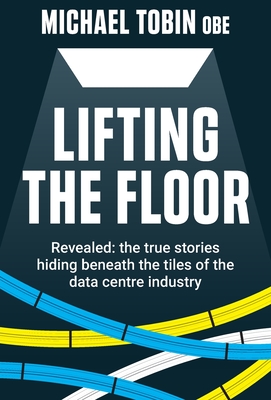 $16.99

Available to Order
(Due to distributor limitations, sales of this book are final - it cannot be returned to us.)
Description
---
This is a 'top-shelf' canter along the information super-highway to the secretive hubs of data-storage. Those that grasp all the lessons will be the winners."
- Alastair Stewart OBE
We can't live without the internet, but we know very little about the secret industry that keeps the wheels of modern life turning; the data centre industry. This is where the internet lives. This is the industry that has the power to make or break our connections. Cloaked in mystery, with secrets, scandals, and bloodthirsty boardroom battles raging behind the scenes, THIS is where the magic happens.
Michael Tobin OBE has been at the forefront of the data centre industry since its birth. He's seen it all, from the good to the bad, to the completely unbelievable. He's ridden the highs, leading Telecity Group from near bankruptcy to a multi-billion-dollar company, and survived the lows, like being ousted out of the very company he'd built up.
This is his never-before-published account of the explosion of the data centre industry. Here, he and key industry insiders lift the lid on an industry that's been hiding its shocking stories beneath the floor tiles of data centres the world over. This book exposes how an industry that's only 25 years old became the most important in the world and introduces you to the egos, opportunists and forward-thinkers who made that happen.