Virginia Woolf in Manhattan (Paperback)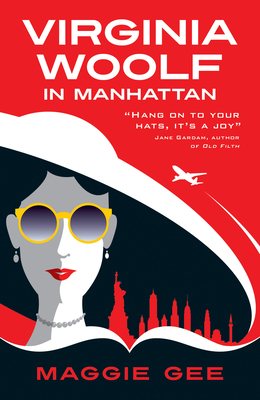 Description
---
"I have been dragged through time, summoned like a book requisitioned from a distant library," says Virginia Woolf, "resurrected" by modern-day author, Angela Lamb, working on Woolf manuscripts in the New York Public Library's Berg collection.
Angela dumps her irrepressible daughter at boarding-school to pursue her writing, so, when a bedraggled Virginia materialises among the bookshelves and is promptly evicted, Angela rushes to her rescue, chaperoning her wayward heroine.
Virginia drinks in the Algonquin, finds friends' paintings in the Met, and scams bookstores by selling pristine first editions of her novels, inscribed. Visits to independent booksellers make up for her disappointment in finding iconic bookstores closed.
Virginia flies with Angela to a conference in Istanbul, makes friends, finds new lovers, and steals the show at international meeting on - Virginia Woolf.
The novel asks what Virginia would make of contemporary literature, the book trade, love, sex and digital addictions? Are we free-er than in Woolf's day? By showing Woolf's joy in seizing life, Gee challenges the clich that great female artists are self-destructive, and engagingly shows Woolf's ideas on equality, feminism and bisexuality are as vibrant and important as ever.
A witty, profound novel about the miraculous possibilities of second chances.

About the Author
---
Maggie Gee has published fifteen books to great acclaim in the UK, and her work has been translated into fourteen languages. One of Granta's original 'Best Young British Novelists' (1983, with William Boyd, Kazuo Ishiguro, Julian Barnes), she has been shortlisted for major prizes, including the Orange (now the Women's) Prize, the IMPAC, and been a Booker Prize judge. The first professional writer in her family and from the first generation to go to university (Academic Scholar, Somerville College, University of Oxford), she was the first female Chair of the UK Royal Society of Literature, and is now one of its Vice-Presidents. Gee works as a Professor of Creative Writing at Bath Spa University, writes novels and journalism, and is a Director of the Authors' Licensing and Collecting Society. The Queen awarded her an OBE for Services to Literature in 2012.