All Ships, All Ships: A History Of The Short & Medium-Range Coast Radio Stations In Great Britain (Paperback)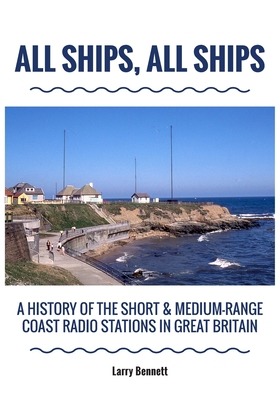 $22.99

Available to Order
(Due to distributor limitations, sales of this book are final - it cannot be returned to us.)
Description
---
ALL SHIPS...ALL SHIPS....is the complete history of the short and medium range maritime Coast Radio Stations of Great Britain, including the stations in Ireland and the Channel Islands. The book takes us back to the pioneering days of wireless communication, with details of early experiments undertaken by Marconi and his peers.
The introduction and development of the Coast Radio Station network, initially undertaken by Marconi and Lloyd's, and subsequently the British Post Office, is covered in detail. The role of the stations during World War I and World War II is explored, as well as the introduction of new services, equipment, and expansion throughout the 1960s and 1970s.
As satellite communication technology took over in the 1980s, the network declined, the remote control of stations was introduced, and the service eventually closed in 2000. The history of each station is recalled, with photographs, diagrams, press articles and fond memories of both staff and sea-going Radio Officers adding to the technical information and historical timeline.
Various appendices illustrate the development of the network from the 1920s to the 1990s, including details of wartime activities and a transcript of the last few minutes of Morse code operation in 1997. The devastating Humber Radio flood of 1952 is covered in detail, together with details of Coast Station involvement in the 'Princess Victoria', 'Herald of Free Enterprise' and 'Piper Alpha' disasters, all of which made national and international headlines.
Much use has been made of press and magazine articles of the time, which in many cases provide an evocative and fascinating glimpse into what was at the time a revolutionary service. Many of the extracts have been left unedited so that the full impact of each article may be maintained.