Supernatural: Carved in Flesh (Mass Market)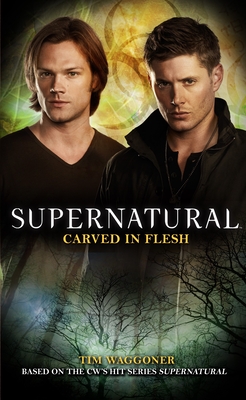 Description
---
Reported sightings of a hellish hound and the discovery of newly dead desiccated corpses bring Sam and Dean Winchester to Brennan, Ohio. But when they catch the monster canine it turns out to be "Frankenmutt"; a reanimated patchwork of pieces from separate dogs.

Soon the brothers are on a trail that leads from mad scientists and biotechnology to a centuries-old alchemists, walking corpses, and an ancient and malevolent power.
About the Author
---
Tim Waggoner has published more than twenty novels and two short story collections, and his articles on writing have appeared in Writer's Digest and Writers' Journal, among other publications. He teaches creative writing at Sinclair Community College and in Seton Hill University's Master of Fine Arts in Writing Popular Fiction program.