FRISCO Honeymoon For Three: The Dead Fisherman (Paperback)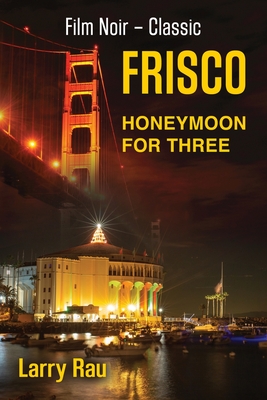 Description
---
Second in the Exciting Frisco Series of Neo Noir Pulp Mysteries, Honeymoon For Three - The Dead Fisherman finds our trio of Nazi Fighters swimming in the dangerous waters of Spy Infested Los Angeles. It's the late 1930's. Hard-boiled Detective Phil D'Bourbon, his sexy but dangerous new bride Sally, and their elegant lover Lily had hoped to have a low-key honeymoon, and to hide in plain sight, on Catalina. Back in San Francisco the FBI, Army, and the cops while reluctantly indebted, are glad to see them gone after the mayhem of Frisco The Dead Client.

Instead, a chance encounter with a dead fisherman leads them into a dangerous web of Japanese and German Spies, home grown American Nazis, and sadistic L.A. Cops. They recruit an unlikely set of allies among the Japanese-American teenagers of the Greatest Generation, Patriotic Progressive Jews, a Movie Star Spy, and an obscure sculptor.

Readers variously describe Frisco Honeymoon For Three as "an historical tour of fascist L.A", "a celebration of the missing village of Furusato and the patriotic Japanese-American Tuna Fisherman of terminal island", "classic West Coast Noir", "a celebration of strong women", and as having "an unforgettable drug induced kaleidoscopic amusement park chapter worthy of the best Film Noir".

The author claims it is just a love story and a good yarn, written with Hollywood in mind. In more ways than one.