Faith Healing Ministry: A Christian Education Model for Clergy and Laity (Paperback)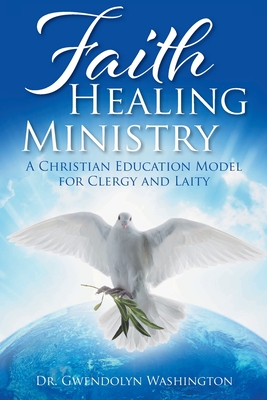 $17.95
Not Available from Us
Description
---
Faith Healing Ministry: A Christian Education Model for Clergy and Laity
The purpose of this book is to begin an intentional effort to retrieve the ministry of faith healing using a Christian education model to educate/train clergy and laity. Healing as a spiritual gift for the body of Christ is a much-neglected gift due to variables that may be altered to benefit multitudes.
In my research and study, I have discovered it is the lack of knowledge in understanding the gift of healing and how to operate it that caused so many to be indifferent about it. Jesus came so that our souls may be saved and to heal our bodies. A scriptural reference is Isaiah 53:5: "But He was wounded for our transgressions, He was bruised for our iniquities, the chastisement of our peace was upon him, and by His stripes we are healed." This sums up the purpose for Jesus coming to earth, to make it possible for each person who would believe to have eternal life, and be sound in body and mind. This book reveals some pitfalls, or controversial teachings, regarding why so many from various denominations believe that the gifts ceased during the first century.
Being in the health profession for thirty-eight years, I have seen various diseases many struggle with and medical technology has no cure for. With health care benefits changing and there is a possibility many may lose their coverage, it is imperative that we go back to God's original plan--divine healing. Not to discount the physicians, scientist, and medical technology, but it is important for us to know that we have God's plan for healing. My desire is to get the message out to the masses, especially to churches to establish healing centers, that divine healing is a benefit of the Kingdom of God.