Poirot Investigates (Hardcover)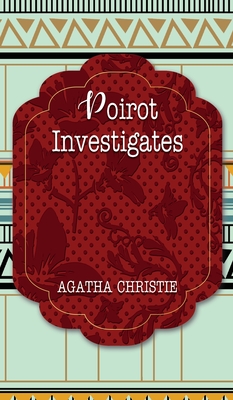 $24.95
Email or call for price.
Description
---
Poirot Investigates is a short story collection, first published in the UK by The Bodley Head in March 1924. In the eleven stories, famed eccentric detective Hercule Poirot solves a variety of mysteries involving greed, jealousy, and revenge. The American version of this book, published by Dodd, Mead and Company in 1925, featured a further three stories. The UK first edition featured an illustration of Poirot on the dust jacket by W. Smithson Broadhead, reprinted from the 21 March 1923 issue of The Sketch magazine.
About iBoo World's Classics: iBoo Press House uses state-of-the-art technology to digitally reconstruct the work. We preserve the original format whilst repairing imperfections present in the aged copy. All titles are are unabridged (100% Original content), designed with a nice cover, quality paper and a large font that's easy to read.