Decisions Made (Paperback)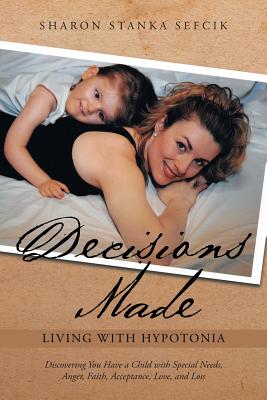 $16.95
Not Available from Us
Description
---
After a tragic car accident in her early twenties, Sharon knew her life was spared for a special purpose. She didn't know what that purpose was, though.
Her life progressed guided by the big dream she created as a little girl: becoming a mommy. But suddenly Sharon's life came to a complete and abrupt halt, and her purpose was revealed.
Nothing could have prepared this young mother for what she was about to encounter. With her husband, Brian, by her side along with God's love and guidance and a village of people, she would have never thought this unexpected blessing was really her dream come true.
Readers will journey through Sharon's roller coaster of emotions when she received the news her daughter was destined to be "special." You will be transported into Sharon's life, learning how she dealt with the many emotional and physical aspects of raising a child with special needs.
Read how God never left this family's side and guided them to live a happy and fulfilling life with lots of love and laughter--but not without tears. A shocking tragedy once again found this mother and father unprepared. It shows us that God's plan is bigger than we are and that he will never give us more than we can handle.
Sharon and Brian have to dig deep, hang on to each other, and not lose sight of God's intended purpose for them. So many decisions are made.