Tantric Sex - Volume 2 (Hardcover)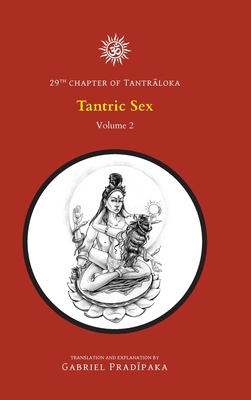 Description
---
The 2nd volume of this exceptional book is destined to shed light on an ancient and thoroughly mystical practice of the Kaula school of Indian Tantricism. To reach this, Gurujī translated the 29th chapter of Abhinavagupta's Tantrāloka, which contains the most detailed explanation of the Tantric sexual tradition, including the theoretical background as well as its related rituals. He translated the full commentary of this chapter by Jayaratha, the only commentator of the magnus-opus of Abhinavagupta.
As usual, Gurujī's word-for-word translation is enriched with his necessary explanations, but the reader can also find tables included with the purpose of displaying complex philosophical theories connected with the main topic.
Taking into account the difficulty of such a mystical tradition, which -though it has deep scriptural background- is strongly established on a-thousand-years-old spiritual transmission, Gurujī's effort is enormous, as he managed to explain this ancient sacrifice to the minds of our modern era. Despite his hard work, the reader needs an open-minded attitude to be able to deal with the level of the teachings in this book.