Out of This Century: The Informal Memoirs of Peggy Guggenheim (Paperback)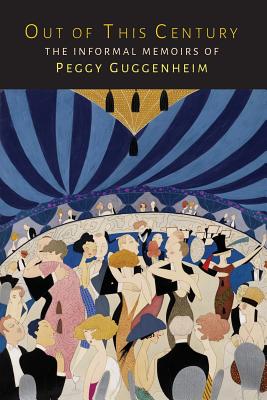 Email or call for price.
Available to Order
(Due to distributor limitations, sales of this book are final - it cannot be returned to us.)
Description
---
2015 Reprint of 1946 Edition. Full facsimile of the original edition. Not reproduced with Optical Recognition Software. Peggy Guggenheim's autobiographical writing is still the most informative and entertaining account of her full and colorful life. A patron of art since the 1930s, Guggenheim, in this candid self-portrait, provides an insider's view of the early days of modern art, with revealing accounts of her eccentric wealthy family, her personal and professional relationships, and often surprising portrayals of the artists themselves. Here is a book that captures a valuable chapter in the history of modern art, as well as the spirit of one of its greatest advocates. It also provides insight into the gilded-age lifestyles of the moneyed classes during this period.