The Shady Lady's Guide to Northeast Shade Gardening (Paperback)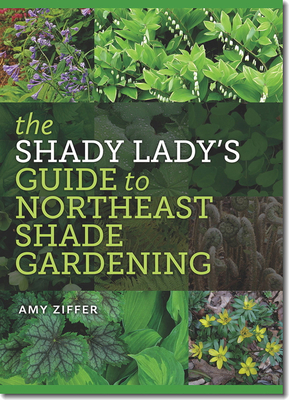 $27.95
Backordered - No Estimated Arrival Date
Description
---
A new edition of this book will be published by Cornell University Press.

Finally, a guide to shade gardening that offers a simple and proven method for bringing those sunlight-deprived areas of your garden to life! Ziffer condenses her considerable experience and her expertise in shade gardening for New England and environs into a unique and easily digestible approach to creating an ornamental landscape in the shade. Tired of using only a few pages of your gardening books? The Shady Lady identifies best practices, best plants, and best information, specifically designed for the zones of the greater Northeast—and leaves out all the rest. Ziffer gives the reader a crash course in the essentials, demystifying shade gardening and providing a large yet highly selective illustrated plant gallery that includes all the indispensable perennials, ferns, and bulbs. Rather than merely listing and describing shade plants, she categorizes them according to the functional roles they can play in the landscape and explains to readers exactly how to cultivate them with a high likelihood of success and a minimum of failure and frustration. She introduces the concept of "backbone plants" and shows why these plants should make up 75 to 80 percent of a shade garden. She also discusses plants that are resistant to deer (and other interlopers). In clear and concise language she tells readers what they need to do; just as important, she shares with them what not to do. The emphasis at all times is on enjoying success by simplifying the approach and avoiding common mistakes. The Shady Lady's Guide to Northeast Shade Gardening will become the definitive guide for all sun-challenged regional gardeners.
About the Author
---
AMY ZIFFER is the owner of A Shady Lady Garden Design and a former editor at Fine Gardening. She has written for Yankee, Horticulture, and many other gardening, lifestyle, and consumer publications.