The Outlaw's Journey: A Mythological Approach to Storytelling for Writers Behind Bars (Paperback)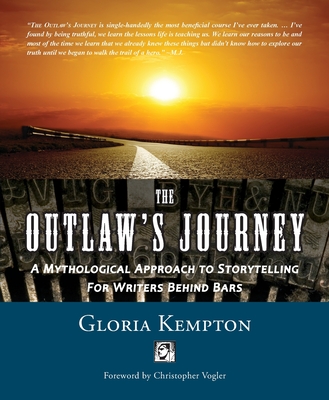 Description
---
You live in a 6 x 8 foot cell. You're watched 24 hours per day. You seldom get one moment to yourself to think a thought, take a leak, make a private phone call. You have little control over anything at all in your life. Unless you're an innocent man, you've hurt someone and because you're paying the consequences, you're reminded of what you did every single day. Much of society has written you off, and depending on the kind of crime you've committed, does not want to see you out on the streets again any time soon, if ever.
You're an outlaw. You've taken a path that is literally outside of the law. And yet, even though you're only too aware of all of the above, something else is also true. You're a hero. There is indeed someone in charge of your life and that someone is you. You're the hero of your life, hereafter called your journey. Your life is a story, and you're the main character.
This is what The Hero's Journey is-you on an external journey to prison for a period of self-imposed exile in order to explore the inner landscape of your human journey. Practically, it's a system of storytelling, a way of thinking about our lives, a way to shape and revise and rewrite our personal life stories. Whether we use the form of memoir or novel, personal experience story or short story.
The Hero's Journey begins to show us our attitude toward our lives and stories, our resistance to some of the lessons we could be learning, and our shadow that is hiding the story truths we're not quite ready to look at. The Hero's Journey is a giant flashlight that you can use to illuminate the stories that burn passionately in your soul, and when you're ready to write them, it's there, waiting to help you make meaning out of those stories.