Return of a Soldier (Hardcover)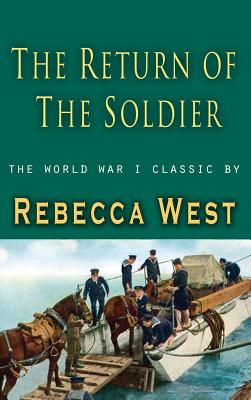 Email or call for price.
Available to Order
(Due to distributor limitations, sales of this book are final - it cannot be returned to us.)
Description
---
The Return of the Soldier by Rebecca West In 1916 on an isolated country estate just outside London, Captain Chris Baldry, a shell-shocked captain suffering from amnesia, makes a bittersweet homecoming to the three women who have helped shape his life. Will the devoted wife he can no longer recollect, the favorite cousin he remembers only as a childhood friend, and the poor innkeeper's daughter he once courted leave Chris to languish in a safe, dreamy past--or will they help him recover his memory so that he can return to the front? The answer is revealed through a heart-wrenching, unexpected sacrifice. (Summary from Wikipedia). We are delighted to publish this classic book as part of our extensive Classic Library collection. Many of the books in our collection have been out of print for decades, and therefore have not been accessible to the general public. The aim of our publishing program is to facilitate rapid access to this vast reservoir of literature, and our view is that this is a significant literary work, which deserves to be brought back into print after many decades. The contents of the vast majority of titles in the Classic Library have been scanned from the original works. To ensure a high quality product, each title has been meticulously hand curated by our staff. Our philosophy has been guided by a desire to provide the reader with a book that is as close as possible to ownership of the original work. We hope that you will enjoy this wonderful classic work, and that for you it becomes an enriching experience.