Living Through Loss: A Guided Journal for the Pathway Forward (Paperback)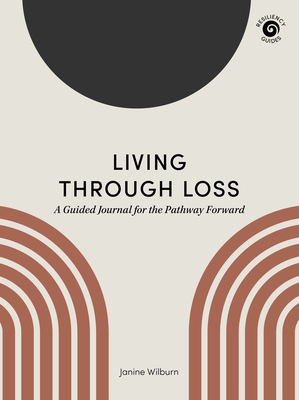 Description
---
For times of grief and heartache after experiencing a great loss, this guided journal provides reassurance, comfort, and warmth to support you and your way forward.

Based on scientific research in neuroplasticity and created from a personal place in the author's life, Living Through Loss is designed to help people core and manage their loss, whether it be the death of a loved one, the end to a relationship, or the loss of well-being, health, or financial means. This book is carefully organized into ten sections to offer daily support and teach the tools to build resiliency for healing. Creative prompts and thought-provoking questions provide space for private reflection, and gratitude practices and activities bring levity and self-care reminders. There are also inspirational quotes sprinkled throughout to guide your journey through the book, and included at the back is a list of helpful resources.

In overwhelming moments and on brighter days, use this journal to find relief as it reminds you that despite the pain, you are not alone and can take it one step at a time, day by day.
About the Author
---
Janine Wilburn is a writer and artist, currently studying neuroplasticity and pursuing her PhD. For years she worked as a marketing professional until a car accident changed the trajectory of her life. But through love, support, gratitude, and insight into resiliency gained from studying neuroscience, Janine persevered and began to heal with resiliency-building practices. The Resiliency Guides comes from Janine's experience and research in neuroplasticity with the strong hope to help others just as her new knowledge aided her own recovery. She lives in San Francisco, California.