Jonny Lambert's Animal ABC (Jonny Lambert Illustrated) (Board book)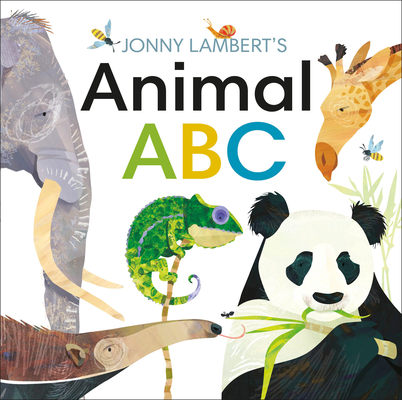 Description
---
A charming illustrated picture book with an animal for every letter of the alphabet

An illustrated lift-the-flap baby book that reveals an entire animal alphabet.

E is for elephant, L is for lion, Q is for... you'll have to lift the flap and see! Children and adults will delight in this magical menagerie of animals from all around the world, whilst developing a child's vocabulary and language skills.

Renowned author and artist Jonny Lambert brings the animal kingdom to life with his charming and expressive illustrations, making Jonny Lambert's Animal ABC the perfect book for adults and children to share. With little snippets of information revealing where some of the animals originate and surprises under every flap to discover together, both adults and children will be captivated. A superb early-learning book to treasure and love.
About the Author
---
Jonny grew up in a converted barn on a farm in Surrey, England, and always knew he wanted to be an artist of some sort. Encouraged by his art teacher at the Reigate School of Art and Design, Jonny is now an artist of many sorts: a talented illustrator with more than 300 titles to his name, designer, paper engineer, and, most recently, Group Design Director at Templar Publishing. Living with his wife, daughter and a menagerie of animals in West Sussex, Jonny is inspired by everything around him--anybody or anything, past or present, and his advice to aspiring artists is to believe in your own talents, be open to all stimuli, continue to learn, share your knowledge once experience has honed it and, finally, don't tell people what you can do... show them. (Taken from Plum Pudding Illustration website).

With more than 30 years' experience in publishing, and at least 300 titles to his name, renowned artist Jonny Lambert is an expert in his field. His bright, quirky illustrations are distinctive in their collage-textured painted style, and usually have a creative three-dimensional element. Jonny creates his beautiful illustrations from a wooden shed studio at the bottom of his garden.