A Poisoned Past: The Life and Times of Margarida de Portu, a Fourteenth-Century Accused Poisoner (Thinking Historically) (Paperback)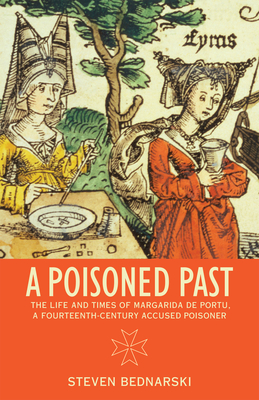 Description
---
This is the story of Margarida de Portu, a fourteenth-century French medieval woman accused of poisoning her husband to death. As Bednarski points out, the story is important not so much for what it tells us about Margarida but for how it illuminates a past world. Through the depositions and accusations made in court, the reader learns much about medieval women, female agency, kin networks, solidarity, sex, sickness, medicine, and law.
Unlike most histories, this book does not remove the author from the analysis. Rather, it lays bare the working methods of the historian. Throughout his tale, Bednarski skillfully weaves a second narrative about how historians do history, highlighting the rewards and pitfalls of working with primary sources.
The book opens with a chapter on microhistory as a genre and explains its strengths, weaknesses, and inherent risks. Next is a narrative of Margarida's criminal trial, followed by chapters on the civil suits and appeal and Margarida's eventual fate. The book features a rough copy of a court notary, a notorial act, and a sample of a criminal inquest record in the original Latin. A timeline of Margarida's life, list of characters, and two family trees provide useful information on key people in the story. A map of late medieval Manosque is also provided.