Keeping Secrets (O'Hurleys) (Mass Market Paperbound)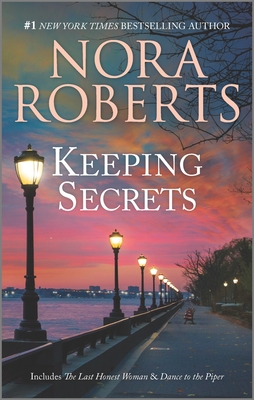 Description
---
Meet the O'Hurleys in these two classic stories about romance and family secrets...

The Last Honest Woman

As the widow of an infamous race car champion, Abby O'Hurley is left with two sons and lots of secrets. Cynical journalist and biographer Dylan Crosby plans to uncover everything Abby is hiding about her former life, no matter what it takes. Living with Abby to observe her everyday life, Dylan is surprised to find that she's not the entitled person he expected her to be. She's a kind woman and a loving mother, and though she has no reason to protect her late husband, there are certain truths she won't give up--no matter how charming Dylan is. But if Dylan is willing to open up first, he just might get the story he's looking for...and a connection he wasn't expecting.

Dance to the Piper

Maddy O'Hurley has been in the spotlight since she was five years old. Now she's a dancer on Broadway, and her passionate performances have made her a much-admired artist--and have captured the interests of recording mogul Reed Valentine. Reed's always had careful control over his emotions and he's never been interested in much past his business. But something about Maddy intrigues Reed, and Maddy can feel their connection, too. The two agree to be friends, only tempting the romantic tension between them. Reed's wary of romance thanks to his painful past, but can companionship really be enough?