Is This Yoga?: Concepts, Histories, and the Complexities of Modern Practice (Hardcover)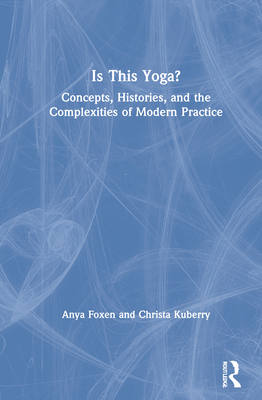 Description
---
This book provides a rigorously researched, critically comparative introduction to yoga. Is This Yoga? Concepts, Histories, and the Complexities of Contemporary Practice recognizes the importance of contemporary understandings of yoga and, at the same time, provides historical context and complexity to modern and pre-modern definitions of yogic ideas and practices. Approaching yoga as a vast web of concepts, traditions, social interests, and embodied practices, it raises questions of knowledge, identity, and power across time and space, including the dynamics of East and West. The text is divided into three main sections: thematic concepts; histories; and topics in modern practice.
This accessible guide is essential reading for undergraduate students approaching the topic for the first time, as well as yoga teachers, teacher training programs, casual and devoted practitioners, and interested non-practitioners.
About the Author
---
Anya Foxen is Assistant Professor of Religious Studies and Women's and Gender Studies at California Polytechnic State University, San Luis Obispo, USA. She is a yoga teacher and long-time practitioner. Christa Kuberry is a yoga teacher, yoga student, and yoga scholar. She is the Vice President of Standards at Yoga Alliance.