Sacred Space for Lent 2023 (Paperback)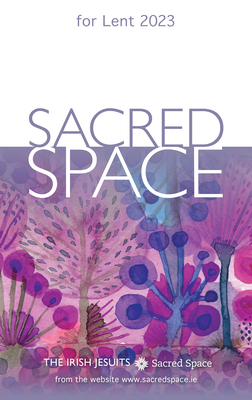 $5.50
Not Available from Us
Description
---
Prepare for the Paschal Mystery by Entering a Sacred Space

Lent, a holy time of introspection and penance in preparation for the Passion, Death, Resurrection, and Ascension of Jesus Christ, can be further enriched with Sacred Space for Lent 2023, a daily prayer experience from Sacred Space, the internationally known online prayer guide.

Sacred Space for Lent invites readers to develop a closer relationship with God during this season of prayer, fasting, and almsgiving. What we know and trust about the Sacred Space online prayer experience is now available in a compact print format to heighten our Lenten practice in a way that is accessible, engaging, and meaningful to daily life.

Throughout the Lenten season, each day includes a Scripture reading and points of reflection, as well as a weekly topic enhanced by six steps of prayer and meditation. With its small size and meaningful message, Sacred Space for Lent is a simple way to build a richer relationship with God and embrace the Lenten season.
About the Author
---
The Irish Province of the Society of Jesus (the Irish Jesuits), founders of the www.sacredspace.ie, has provided a trusted online prayer guide since 1999. Their website serves millions of spiritual pilgrims of many faiths around the world.