Unions in the Time of Revolutions: Government Restructuring in Alberta and Ontario (Hardcover)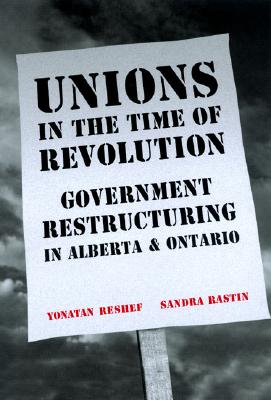 Description
---
The election of neo-conservative governments in Alberta and Ontario in the early 1990s brought dramatic changes to provincial public policy; both the Ralph Klein Revolution and Mike Harris' Common Sense Revolution emphasized fundamental changes in the role of government, balanced budgets, and the elimination of provincial debts. While public sector unions were forced to react, the response of the Alberta and Ontario unions differed significantly. The reasons, outcome, and long-term impact of the difference is the focus of Yonatan Reshef and Sandra Rastin's careful and revealing analysis.
The authors' argument concentrates on union responses to the neo-conservative transformation in the two affected provinces, but the scope of the discussion expands to cover such issues as the differences between the two regimes, the damage to the Ontario labour movement dealt by the labour-oriented NDP government, the limits of inter-union cooperation, and the role of modern unions in politics.
Lively and timely, Unions in the Time of Revolution places Canada's unions in the full context of the neo-conservative trend in provincial politics, and demonstrates the importance of individual union responses in times of such significant change.