The Sorcerer's Whore: Pages of Darkness Book Two (Paperback)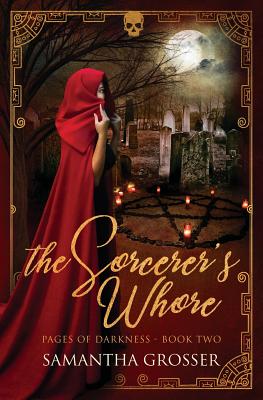 Description
---
A cursed child, a dangerous path, and a price to pay ...
Six-fingered Mary Sparrow dreams of escape from the brothel that is the only world she knows. But when a mysterious old man drives her friend to madness, she begins to fear for her life.
Toby Chyrche also hopes for a better future, away from the confines of the tailor's shop where it seems his fate is set in stone. So when a chance meeting with an old man at the brothel offers him a different path, he is only too eager to accept. Then the discovery of an old book of magic throws a new and shocking light onto the past - his mother had a brother, and that brother was a witch.
As the old man's shadow lengthens, Mary is drawn into the growing web of darkness. Unable to escape its reach alone, she turns to Toby for help. But Toby has daemons of his own to face. Will possession of the book be enough to protect them from the old man's power? And what price will they have to pay for victory?
For the Sorcerer's Whore, nothing is as it seems ...