Spirit Talker (Hardcover)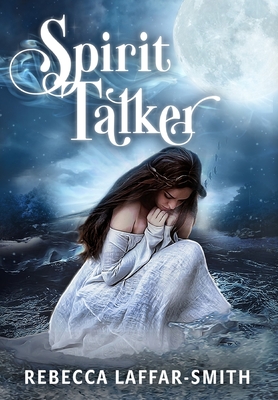 $39.99

Available to Order
(Due to distributor limitations, sales of this book are final - it cannot be returned to us.)
Description
---
Is goodbye ever truly the end?
Since the death of her mother, Sara Brooks has seen things. Things that aren't really there. Or so she's been told...
Desperate for a fresh start, Sara's dad moves her across the country where a new life awaits. Between a new therapist, a new school, new friends and the handsome boy next door, Sara tries to get back to 'normal'.
But what is 'normal' when you're followed by ghosts?
Nightly visits from a 17th century poet and the haunting melodies of a child guitarist make living an ordinary life complicated.
After Sara's secret is discovered at a sleepover, she watches in horror as the fragile friendships she's built fall apart. More isolated than ever before, she starts to wonder if perhaps she's as crazy as everyone says.
But when the boy she's falling for is losing the battle against his own inner darkness, Sara can't sit idly by.
Will she learn to trust herself in time?
Brimming with poignant themes of mental health, friendship and belief, Spirit Talker is the latest heart-warming coming of age tale by YA author, Rebecca Laffar-Smith.