Enemy of All Mankind: A True Story of Piracy, Power, and History's First Global Manhunt (Large Print / Paperback)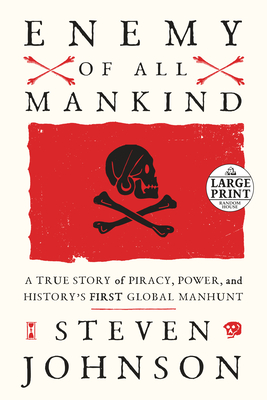 $30.00
Email or call for price.
About the Author
---
Steven Johnson is the bestselling author of eleven books, including Where Good Ideas Come From, Wonderland, and The Ghost Map. He's the host and co-creator of the Emmy-winning PBS/BBC series How We Got To Now, and the host of the podcast American Innovations. He lives in Brooklyn and Marin County, California with his wife and three sons.