Light Emerging: The Journey of Personal Healing (Paperback)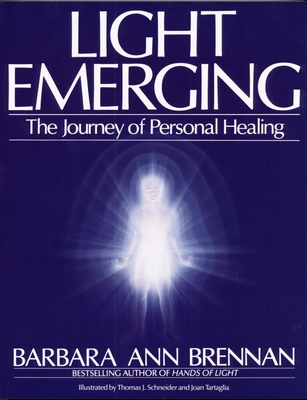 Description
---
Barbara Ann Brennan continues her ground-breaking exploration of the human energy field, or aura—the source of our experience of health or illness. Drawing on many new developments in her teaching and practice, she shows how we can be empowered as both patients and healers to understand and work with our most fundamental healing power: the light that emerges from the very center of our humanity.

In a unique approach that encourages a cooperative effort among healer, patient, and other health-care providers, Light Emerging explains what the healer perceives visually, audibly, and kinesthetically and how each of us can participate in every stage of the healing process.

Presenting a fascinating range of research, from a paradigm of healing based on the science of holography to insights into the "hara level" and the "core star," Light Emerging is at the leading edge of healing practice in our time.
About the Author
---
Barbara Ann Brennan is a healer, therapist, and scientist who has devoted more than 20 years of research and exploration to the human energy field. Following an advanced degree in atmospheric physics from the University of Wisconsin, she worked as a research scientist at NASA's Goddard Space Flight Center. She trained in bioenergetic and core energetic therapy at the Institute for Psychophysical Synthesis and at the Community of the Whole Person in Washington, DC. She was in the first graduating class of Dr. John Pierrakos's Institute for the New Age, now known as the Institute of Core Energetics in New York City. Brennan is the author of Hands of Light, Light Emerging, and many more.