Among the Janeites: A Journey Through the World of Jane Austen Fandom (Paperback)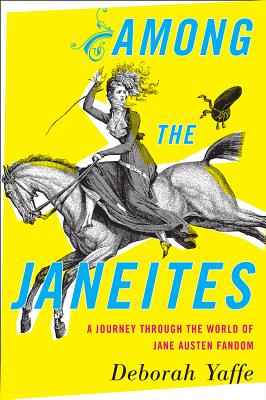 $15.95
Email or call for price.
Description
---
For anyone who has ever loved a Jane Austen novel, a warm and witty look at the passionate, thriving world of Austen fandom

They walk among us in their bonnets and Empire-waist gowns, clutching their souvenir tote bags and battered paperbacks: the Janeites, Jane Austen's legion of devoted fans. Who are these obsessed admirers, whose passion has transformed Austen from classic novelist to pop-culture phenomenon? Deborah Yaffe, journalist and Janeite, sets out to answer this question, exploring the remarkable endurance of Austen's stories, the unusual zeal that their author inspires, and the striking cross-section of lives she has touched.

Along the way, Yaffe meets a Florida lawyer with a byzantine theory about hidden subtexts in the novels, a writer of Austen fan fiction who found her own Mr. Darcy while reimagining Pride and Prejudice, and a lit professor whose roller-derby nom de skate is Stone Cold Jane Austen. Yaffe goes where Janeites gather, joining a pilgrimage to historic sites in Britain, chatting online with fellow fans, and attending the annual ball of the Jane Austen Society of North America—in period costume. Part chronicle of a vibrant literary community, part memoir of a lifelong love, Among the Janeites is a funny, touching meditation on the nature of fandom.
About the Author
---
DEBORAH YAFFE worked as a newspaper reporter in New Jersey and California for more than thirteen years covering education, the law and state government. She lives in central New Jersey with her husband, her two children, and her Jane Austen Action Figure.