Whose Body?: The First Lord Peter Wimsey Mystery (Vintage Classics) (Paperback)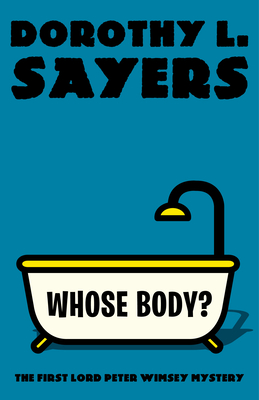 Description
---
The first novel by one of the greatest mystery writers of the twentieth century, in which she introduced her popular amateur detective, Lord Peter Wimsey.

A famous London financier vanishes from his bedroom, leaving no trace. Across town, a corpse is found in an architect's bathtub, wearing nothing but a pair of pince-nez. The body is not that of the missing financier, so--whose body is it? When Lord Peter Wimsey is asked by his mother, the Dowager Duchess of Denver, to help clear her architect of suspicion, he eagerly obliges. With the assistance of his valet, Bunter, a skilled amateur photographer, he quickly becomes convinced that the two cases are linked, despite the skepticism of the police. But what begins as an amusing puzzle takes on darker overtones, as Lord Peter wrestles with intrusive memories of his traumatic service in the trenches of World War I--and as his own life is endangered by the murderer he is about to unmask.
About the Author
---
DOROTHY L. SAYERS (1893-1957) was an English poet, writer, and student of classical languages. She was one of the first women to be awarded a degree by Oxford University and later worked as a copywriter at an ad agency. She was best known for her mystery novels and for her translation of Dante's Divine Comedy.
Praise For…
---
"Sayers brought to the detective novel originality, intelligence, and wit. She gave it a new style and a new direction, and she did more than almost any other writer of her age to make the genre intellectually respectable." —P. D. James