No Thoroughfare (Dover Thrift Editions) (Paperback)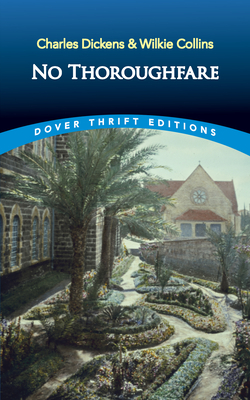 $5.00
At the Store Now
(Due to distributor limitations, sales of this book are final - it cannot be returned to us.)
Description
---
A distraught mother is forced to abandon her baby to a foundling hospital and begs to know the name that the authorities have given her child. She's told that his name is Walter Wilding, and upon her returns a dozen years later, it's Walter Wilding she adopts. Young Walter becomes a successful wine merchant and is content in his good fortune until his new housekeeper, a former nurse at the foundling hospital, confides a dark secret that brings his identity into question. Walter's attempts to solve the mystery of his existence lead to "no thoroughfare," but a nefarious plot hatched by one of his business partners brings the truth to light.
Long-time friends Charles Dickens and Wilkie Collins collaborated on this novel, which began as a stage play. Ranging from darkest London to the frozen peaks of the Swiss Alps and the sunny shores of the Mediterranean, the tale reflects their penchant for adventure, humor, and romance.
About the Author
---
After a childhood blighted by poverty, commercial success came early to Charles Dickens (1812-70). By the age of 24, he was an international sensation whose new novels were eagerly anticipated. Two centuries later, Dickens' popularity endures as readers revel in the warm humanity and rollicking humor of his tales of self-discovery. A prolific author of the Victorian era, Wilkie Collins (1824-89) wrote "sensation" novels. The forerunners of today's detective and suspense fiction, his best-known works include The Moonstone and The Woman in White. Charles Dickens was his lifelong friend and collaborator, and many of Collins' stories first appeared in Dickens' weekly publication, All the Year Round.