The Moonlit Road and Other Ghost and Horror Stories (Dover Thrift Editions) (Paperback)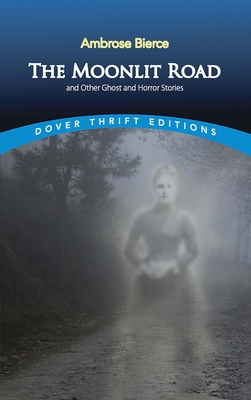 $3.00
At the Store Now
(Due to distributor limitations, sales of this book are final - it cannot be returned to us.)
Description
---
"Contains a number of excellent stories, including several considered Bierce's best. I have to say, all of them were quite good, and I was impressed at how so many of them are still terrifying and suspenseful over a hundred years after Bierce wrote them." -- Battered, Tattered, Yellowed & Creased
Famed for the mordant wit and satire of his essays and newspaper columns, Ambrose Bierce (1842-1914) also possessed a fascination with the macabre. His masterful tales of the supernatural bespeak an imagination generations ahead of its time, exhibiting impressionistic conceits of reality in which space and time expand and contract according to individual perception.
This stimulating and provocative collection of twelve of Bierce's finest ghost and horror stories abounds in crimes of passion, restless specters seeking revenge, haunted houses, forewarnings of doom, and sound minds deranged by contact with the spirit world. Selections include "The Eyes of the Panther," a chilling account of a young woman's supernatural link to a beast of the forest; "A Watcher by the Dead," in which a madcap wager has ghastly consequences; "The Man and the Snake," a hallucinogenic encounter between serpent and human; "Moxon's Master," a nineteenth-century caveat against the coming Machine Age; the celebrated title story; and seven others.
About the Author
---
Journalist, short story writer, and satirist Ambrose Bierce (1842-1914) was equally adept in a variety of genres, from ghost stories to poetry to political commentary. Bierce's fiction is particularly distinguished by its realistic depictions of the author's Civil War experiences. His other Thrift Editions include The Devil's Dictionary, An Occurrence at Owl Creek Bridge and Other Stories, and Civil War Stories.