Chronicle of a Death Foretold (Hardcover)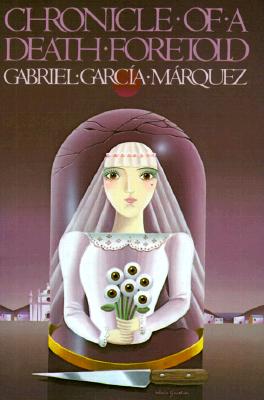 Description
---
"EXQUISITELY HARROWING . . . . Very strange and brilliantly conceived. . . . A sort of metaphysical murder mystery. . . . The murder will stand among the innumerable murders of modern literature as one of the best and most powerfully rendered."
A mysterious and haunting tale of romance and murder, that begins with the marriage of a man and a woman in love. But when he inexplicably mistreats his beloved on the night of the wedding, he is in turn murdered by her brothers, and we are left with a strange sense of inevitability and passions gone terribly awry.


From the Paperback edition.
Praise For…
---
"Exquisitely harrowing . . . very strange and brilliantly conceived . . .a sort of metaphysical murder mystery."—The New York Times Book Review

"This investigation of an ancient murder takes on the quality of a hallucinatory exploration, a deep, groping search into the gathering darkness of human intentions for a truth that continually slithers away." –The New York Review of Books

"Brilliant . . . A small masterpiece . . . we can almost see, smell and hear Garcia Marquez's Caribbean backwater and its inhabitants."—San Francisco Chronicle

"As pungent and memorable as a sharp spice, an examination of the nature of complicity and fate . . . an exquisite performance." –The Christian Science Monitor

"A tour de force . . . In prose that is spare yet heavy with meaning, Garcia Marquez gives us not merely a chronicle but a portrait of the town and its collective psyche . . . not merely a family but an entire culture." –The Washington Post Book World