The Analects of Confucius (Translations from the Asian Classics) (Paperback)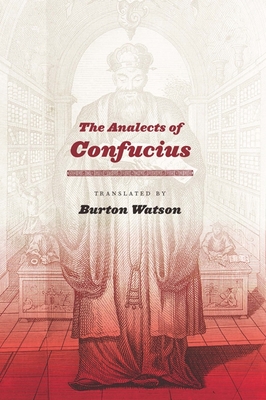 Description
---
Compiled by disciples of Confucius in the centuries following his death in 479 B.C.E., The Analects of Confucius is a collection of aphorisms and historical anecdotes embodying the basic values of the Confucian tradition: learning, morality, ritual decorum, and filial piety. Reflecting the model eras of Chinese antiquity, the Analects offers valuable insights into successful governance and the ideal organization of society. Filled with humor and sarcasm, it reads like a casual conversation between teacher and student, emphasizing the role of the individual in the attainment of knowledge and the value of using historical events and people to illuminate moral and political concepts.
Confucius's teachings focus on cultural and peaceful pursuits and the characteristics of benevolent and culturally distinguished government. He also discusses ancestor worship and other rites performed for the spirits of the dead. The single most influential philosophical work in all of Chinese history,
The Analects of Confucius
has shaped the thought and customs of China and neighboring countries for centuries. Burton Watson's concise translation uses the pinyin romanization system and keeps explanatory notes to a minimum, yet his intimate knowledge of the Confucian tradition and precise attention to linguistic detail capture the original text's elegance, cogency, and wit.
About the Author
---
Burton Watson has taught at Columbia, Stanford, and Kyoto Universities and is one of the world's best-known translators of Chinese and Japanese works. His translations include The Tales of the Heike; The Lotus Sutra; the writings of Zhuangzi, Mozi, Xunzi, and Han Feizi; The Columbia Book of Chinese Poetry; and Records of the Grand Historian.