The Visual Arts in Canada: The Twentieth Century (Paperback)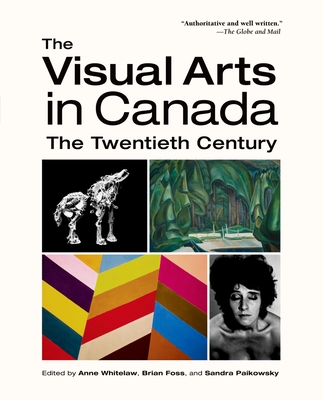 Description
---
The Visual Arts in Canada: The Twentieth Century charts the developments in Canadian art from the late-nineteenth century to the present with new essays by the country's leading art historians. A comprehensive overview, this volume embraces painting, sculpture, photography, design, video, and conceptual and cross-disciplinary art, as well as studies of art institutions and historiography. With such a remarkable scope, it is truly the first of its kind ever published. Each chapter explores the richness and diversity of Canadian art; topics range from impressionist painting to the multimedia work of contemporary First Nations artists, and from the Group of Seven to video production. Newly commissioned, carefully edited, and with 185 full-colour illustrations, The Visual Arts in Canada will appeal to general readers and students alike. An extensive index, as well as an appendix that list galleries and artist-run centres across the country, make this the definitive resource for Canadian art from the past century.
Throughout the twenty chapters, readers will recognize favourite artists and encounter new ones-all of whom play an integral role in the country's visual history.
The Visual Arts in Canada: The Twentieth Century demonstrates what makes Canadian art so visually compelling, so enduringly relevant, and so ripe for study.

About the Author
---
Anne Whitelaw is Associate Professor in the Department of Art History at Concordia University. Her research explores the history of Canadian art institutions in the twentieth century, with a particular focus on exhibition and collecting practices as means of understanding the formation of nationhood and the constitution of taste cultures. Brian Foss is Professor of Art History and director of the School for Studies in Art and Culture at Carleton University, having previously taught for many years at Concordia University. He has co-curated exhibitions on the work of Mary Hiester Reid and Edwin Holgate and is the author of War Paint: Art, War, State and Identity in Britain 1939-45. Sandra Paikowsky is a Professor in the Art History Department of Concordia University. She is the publisher and managing editor of the Journal of Canadian Art History / Annales d'histoire de l'art canadien. She has also been director/curator of the Concordia Art Gallery. Her recent publications focus on James Wilson Morrice, art in the Maritimes, and John Fox.